Updated: 11/9/02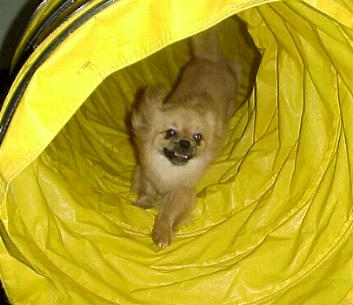 "Cinder"
CH Glenmar's Simply Irresistable
"Sandi's Girl"
Owned by Robyn Brandenburg
Cinder was who I originally wanted to start in agility, but since she decided to come in season the week before class started she had to wait. Well, the wait was worth it cause she LOVES it. After showing her a few times at most she takes the new obstacle like she owns it and works so very fast. Her name suits her LOL. She has only been doing it for 3 WEEKS now and I cant wait for the KY March spring circuit which is where we will give it a go for novice....that is IF i can keep up with her LOL.