Updated: 6/15/04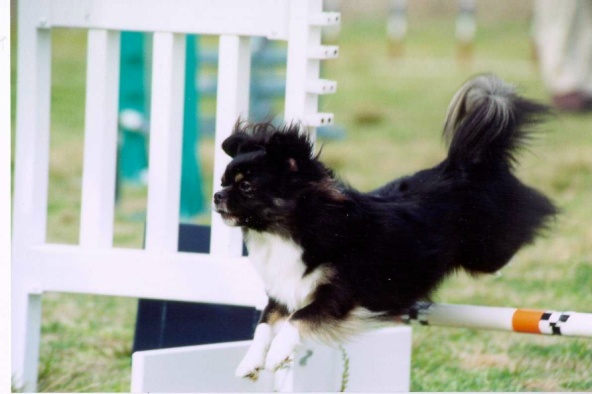 photo by Tien Tran
"Boo"
El Ray's Trick or Treat AX MXJ
Owned by Toni Rohlke
She will be three years old in August. I began training her in February 2000. She got her NAJ title in February 2001 (she got all three legs in her first three trys with one first place and two seconds). She got her NA shortly after in March with two first and one second place. She will begin competing again this fall in Open. She is my first Tibbie and my first agility dog. "Boo" is also a pet therapy dog and makes regular visits at a local nursing home. She is always welcomed with lots of smiles. I have been a member of Five Flags Dog Training Club for 16 years and have trained golden retrievers in obedience.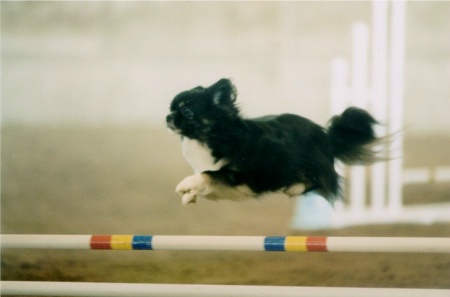 Boo in flight!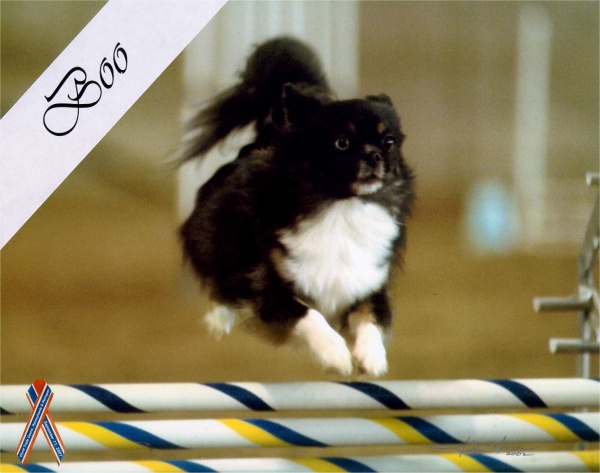 Boo when she earned her OAJ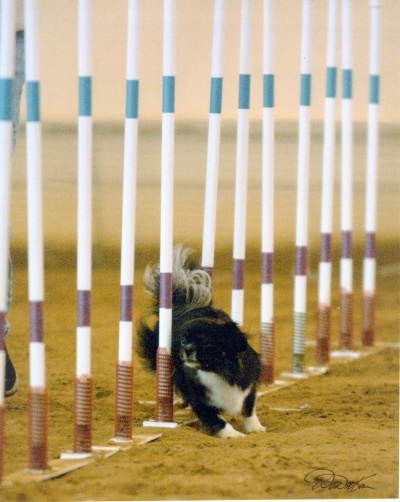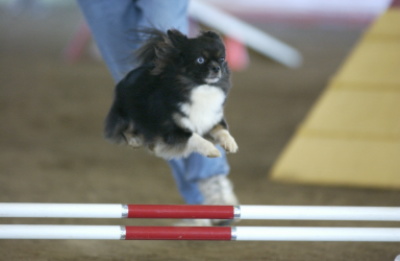 photos by Doug DuKane
Boo the day she earned her AXJ


Visit Toni's other Agility Tibbie "Nike"!

Five Flags Dog Training Club-Visit Boo & Toni's training club!

Click here to read Boo's brags!